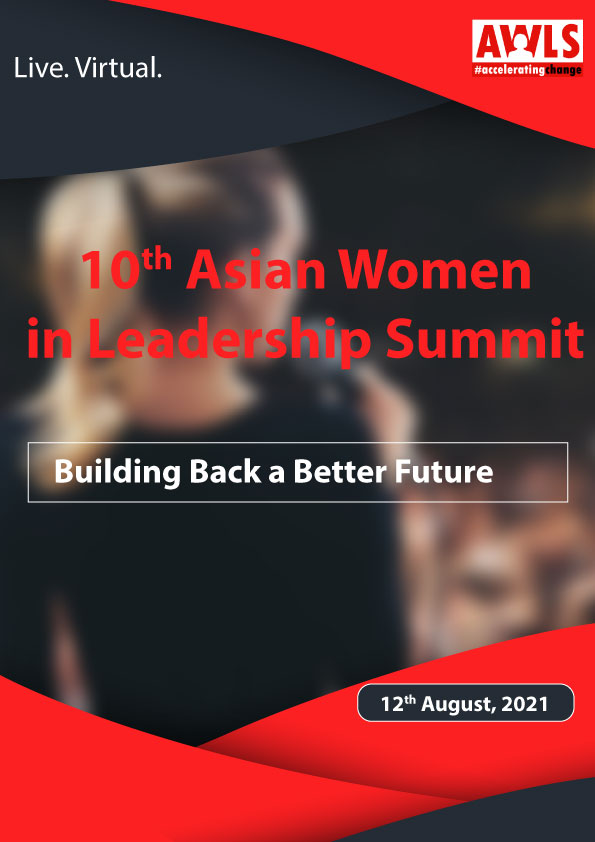 Building Back a Better Future
UN Women has adopted "Women in leadership: Achieving an equal future in a COVID-19 world" as a theme for 2021. The theme celebrates the tremendous efforts by women and girls around the world in shaping a more equal future and recovery from the COVID-19 pandemic. Singapore has adopted 2021 as a year of "celebrating women".
Female leaders have been praised for their roles in response to COVID-19, but remain under-represented in decision-making.

Women have been dis proportionately affected by the pandemic; working from home and closure of schools gave them one another role: teacher and educator. This pandemic affected service industries that led to higher job losses among women. The resulting marked increase in inequity – in income and wealth – creates further challenges, especially for women.
As we rebuild a better future, can women leaders play a bigger role?

As the humanity heals from the trauma of the pandemic and prepares to the next global crisis- the climate crisis, Women Leaders can bring new perspectives and lead the society with compassion and empathy to a better, shared future.

We will also discuss if younger women executive can play a more active role in creating new enterprises including sustainable and green businesses and how more venture capital can be channelized to the promising young women entrepreneurs.

AWLS 2021 provides a credible platform for senior executives, business leaders and policy makers to exchange ideas on how they are overcoming the challenges and encouraging women leaders to play a bigger role in rebuilding a better future.

AWLS 2020 virtual summit was attended by nearly 800 attendees from over 20 countries across a range of industries.